Welcome to Watch and Find Out(WAFO)! WAFO's goal is to serve up articles pertaining to the upcoming Wheel of Time TV series from Amazon Prime Video, the latest news and also publish a weekly round up of all the new Wheel of Time fan created content from around the world. There has been some interesting developments and some great new content over the last week, so lets get into it!
The Wheel of Time on Prime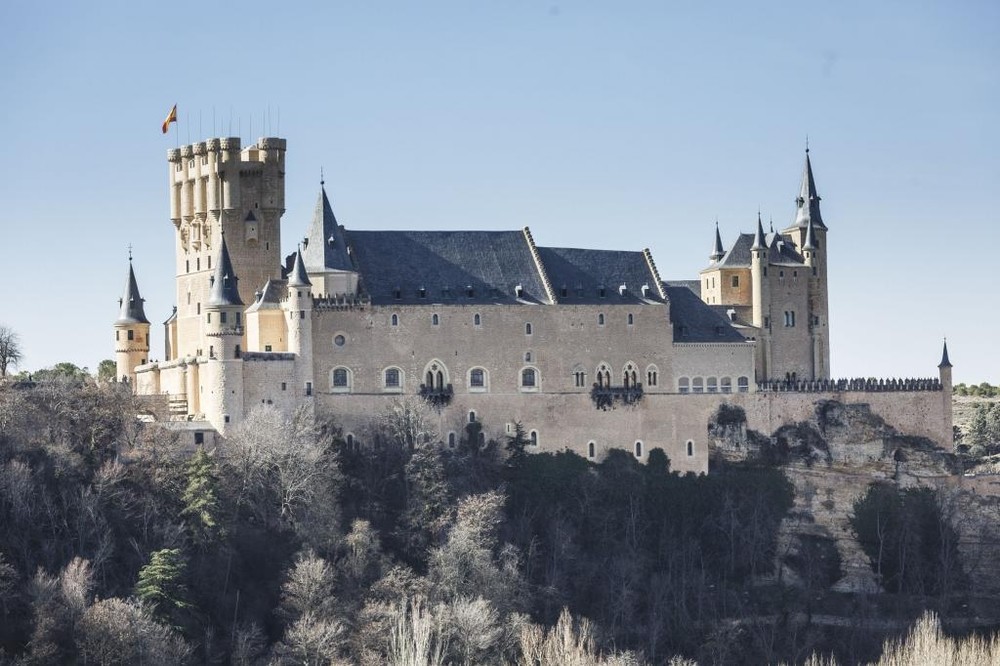 As you are no doubt aware, filming on season one of the show stopped at the end of October and was scheduled to start up again in April 2021. There has been conflicting to reports as to why, some saying it was halted, others that they had finished filming and that the April date was just for "pickups". No one directly involved with production has yet gone on the record to clarify exactly what is going on, but the one certain thing was that filming did stop and the cast and crew scattered or moved onto new projects.
So it comes as a bit of a surprise to see the above article(spotted by wotseries.com) reporting that the show will be filming in Spain at the beginning of December. For those that don't speak Spanish, here are the relevant parts translated:
Representatives of the production company were already visiting the locations last October and, finally, 'The Wheel of Time' ('The Wheel of Time' in Spanish) will shoot scenes at the Alcázar. It is an American production with the Amazon Prime Video seal that is based on the successful series of novels of the same name.
The Alcázar will receive its extensive artistic and technical team on November 30 and December 1 and 2 and a battle is scheduled to be filmed, as this newsroom has learned. The Councilor for Tourism and head of the Segovia Fil Office, Gina Aguiar, highlights that in this last quarter the recordings in Segovia have been reactivated, although she does not reveal "for confidentiality reasons" the titles of the productions that our city has chosen as a set. cinema.
Both Madeleine Madden(Egwene) and Daniel Henney(Lan) have returned home to Australia and the USA respectively:
So assuming that the article is correct and not working on outdated information, it is unlikely that either of them will be participating in the filming in Spain. Not because they couldn't fly to Spain:
The Ministry of Health of the Government of Spain has announced that from November 23 it will be mandatory to have a negative PCR test for SARS-COVID19 to enter the country. This rule will allow the entry of foreign workers, which in the case of the Audiovisual Industry, is key to the resumption or attraction of new film shootings to Spain.
But because both would have just spent two weeks in isolation(mandatory Hotel quarantine in Madden's case). Why go through all that and then fly to Spain for a two day shoot, then back into isolation on return home? It's possible they could, but seems dubious.
The article doesn't mention what aspects of the castle will be used for filming. They could be filming shots of the entire castle or just featuring one small part of it. Without that information, it's hard to say what the location could represent in the show, but from a wide shot of the castle, its closest comparison in the book, would be the Royal Palace in Caemlyn. That is of course a matter of opinion and fans have speculated it to possibly be Fal Dara or Tar Valon.
As to what the "battle" could be, speculation seems to be focusing on either a Logain scene, a Trolloc attack on Fal Dara or perhaps some sort of skirmish in Caemlyn.
We will need to WAFO to know for sure, or perhaps some local fan will snap some shots that give us more details, if filming does indeed take place.
WoT a Fandom
Laurence Wright shared a trailer for his Dumai's Wells comic. You can check out more of his art on his Instagram account.
Artist Dylan Aldaine shared his take on a Trolloc Raid.
Check out more of his art either on ArtStation or Instagram!
Ivan Duch is creating music based on The Wheel of Time. Here is his first piece "Emonds Field".
Dragonmount - A Wheel of Time Community did an interview with Fell and Fair Productions, who have done some high quality WoT cosplay.
Recappa Sedai got back to her chapter by chapter read along this week after a months break. It's all about the wolves.
For those that have yet to experience Wheel Talk, it's a "comedy show for fans of The Wheel of Time. Recappa Sedai recaps, Delves, and celebrates the books by Robert Jordan and Brandon Sanderson. Videos are split into spoiler-free and spoiler sections, so first-time readers and long-time fans are all welcome!"
Henry Cavill as Androl anyone?
HenrisDrawings shared his interpretation of Bashere on r/WoT.
Here's the link to his Instagram. Though at the time of posting this, it appears to be down.
That's it for this weeks Wheel of Time recap. Stay tuned for WAFO's first articles coming this week!
Inspiration for this weekly recap was of course from The Daily Trolloc.